Camden Comedy Club presents:
NATHAN CASSIDY - OBSERVATIONAL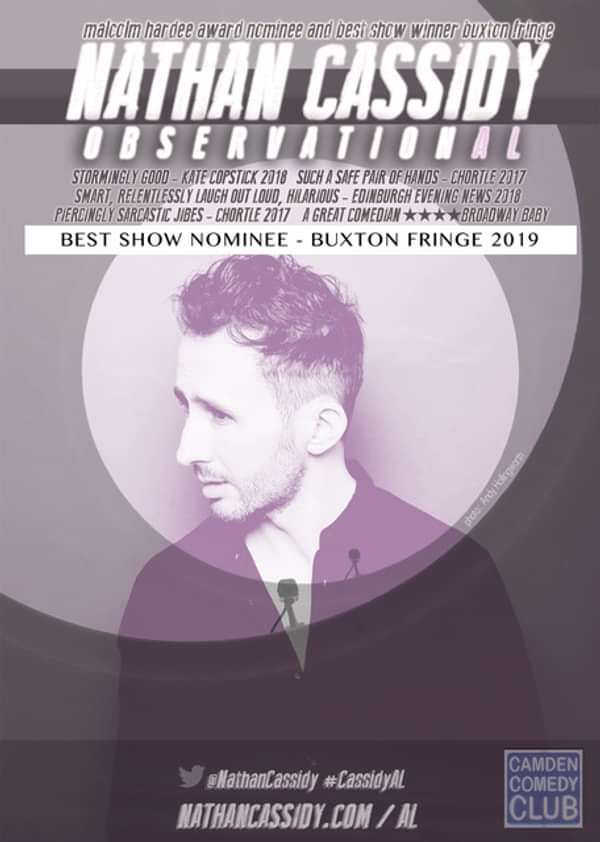 General Admission (e-ticket)
Award-winning comedian Cassidy with his new critically acclaimed and award-nominated show about his crazy year. Nothing was happening, then he joined a new gym and a big, strong man would change his life forever. You couldn't make it up.
BEST SHOW NOMINEE BUXTON FRINGE 2019 'As you watch his magic carpet unwind you sense a certain eerieness, that something special is going down, but you don't know what... something transcendent, something sorcerous. Then comes the spinejangling & euphoric Keyser Söze finale, when all will seem well in the world!' ★★★★ Mumble Comedy Aug 2019
'Excellent show!!!' Trevor Lock, June 2019
'Well crafted and delivered at good pace with everyone leaving the venue with a warm feeling and a smile on their face' Buxton Fringe Review July 2019
More info and clips www.nathancassidy.com/AL