Camden Comedy Club presents:
CHRISTOPHER BLISS' LITERARY SALON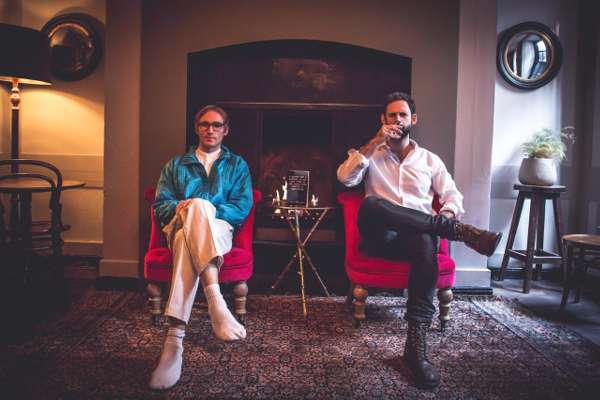 After his debut show at the Edinburgh Fringe ('One of the best character shows we've seen for a long time' - British Comedy Guide), novelist Christopher Bliss has decided to share his wisdom in the form of a Literary Salon. Each month he will read a new novel, critique a classic, and interview a published novelist. This show is perfect for anyone who has ever read a book and enjoys smiling and having fun.
Hosted by Christopher Bliss and Luke Courtier.
CHRISTOPHER BLISS ★★★★★ Fringe Guru ★★★★ Fest ★★★★ Fringe Biscuit HIGHLY RECOMMENDED SHOW - British Comedy Guide 'Simply hilarious and utterly captivating.' Fringe Biscuit 'One of the best character shows we've seen for a long time' - British Comedy Guide 'One of this year's hidden treasures … consistently, pant-wettingly funny.' - Fest 'Rob Carter is Christopher Bliss is a fabulous piece of character storytelling. This is a fresh, original show, and one of the gems of this year's Fringe.' - Fringe Guru
LUKE COURTIER FINALIST: MUSICAL COMEDY AWARDS 2015 FINALIST: AMUSED MOOSE LAUGH OFF 2015 ★★★★★ The Good Review 'a hilarious hour' ★★★★ Broadway Baby ★★★★ Hellou It's not every day you hear an act ask.. is anyone into charcuterie? '- Bruce Dessau 'Luke Courtier sprays absurdist tangentials out from behind his six-string like Willy Wonka throwing WHAM! bars to us from out of the back of a Nissan Sunny 1.5 SGL.' - The Huffington Post You better pay attention, lest the rapid-fire jokes fly over your head ... there's impressive musicality, textbook timing and the deadest of deadpan deliveries in a show that's smartly scripted and well directed. Go see Luke Courtier. - The Sunday Times