Camden Comedy Club presents:
GABRIEL EBULUE: HIP PUNK (Work-in-Progress)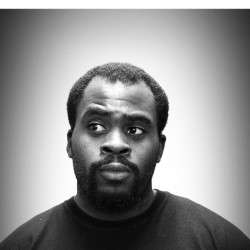 A work in progress show in which comedian and music journalist Gabriel breaks down the trials and tribulations of having a unique taste in music. He's a lifelong music obsessive with an eclectic taste which often confuses others; after all, how can you love Captain Beefheart, N.W.A and Morrissey without being called weird? A show about how you should be judged by what you put in your headphones.
'Refreshingly steers away from cliched routines and stereotypes' (Bruce Dessau, BeyondTheJoke.co.uk).