Camden Comedy Club presents:
Róisín and Chiara: We Are Not Afraid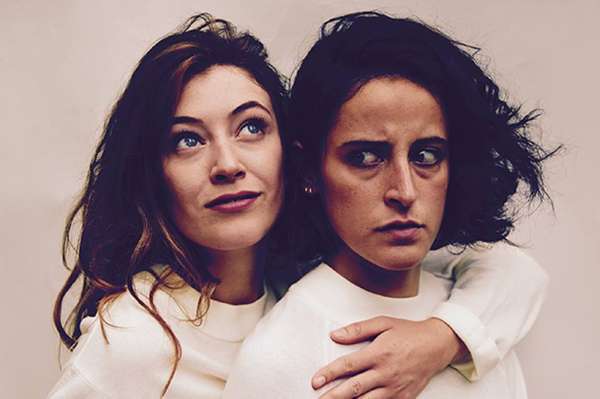 These 'improvising geniuses' (FunnyWomen.com) guarantee a kaleidoscopic adventure of surreal proportions. 'Sensual, spiritual, baffling, staggering... hilariously unpredictable' ***** (ThreeWeeks). Meet 'The Mighty Boosh on acid' ***** (BroadwayBaby.com) and the female duo 'redefining live comedy' (Vice.com). Róisín and Chiara's lightning-paced, rhapsodic storytelling told in uncanny synchronicity brings to life a plethora of irresistibly well-observed character vignettes unlike anything else on the scene. Meet singing psychoanalysts, Lord of the Rings-loving lords and ladies and a man-fox as they collide and connect in a tapestry of physical storytelling and hilarious observations.