Camden Comedy Club presents:
ABIGOLIAH SCHAMAUN: NAMASTE, BITCHES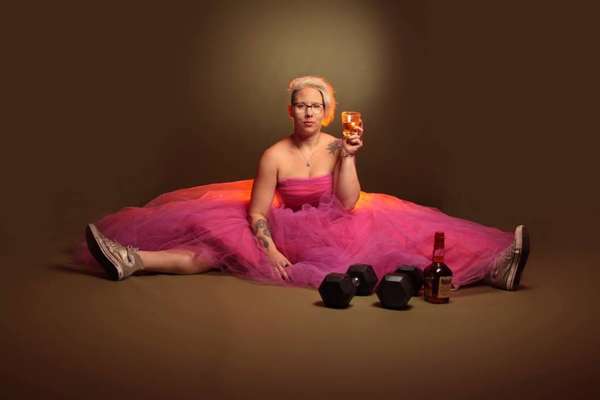 What's the point in pursuing enlightenment when you could just put your feet up & knock back a bourbon? And what passes for happiness these days? Abigoliah is a certified Bikram Yoga instructor; she's run marathons and Tough Mudders, participated in Crossfit competitions... why would she bother when you're just as likely to find those sweet endorphins at the bottom of a pint glass? She dissects mankind's relationship with wellness and happiness; a show for anyone who's paused on a treadmill or over a shot glass and wondered "wait…what am I doing?".
*"Fiercely Funny'" The Scotsman * ★★★★★ To-Do List ★★★★★ Three Weeks ★★★★★ Arts Award Voice ★★★★ Skinny