Camden Comedy Club presents:
FUCK IT, I'M THIRTY: Fucking European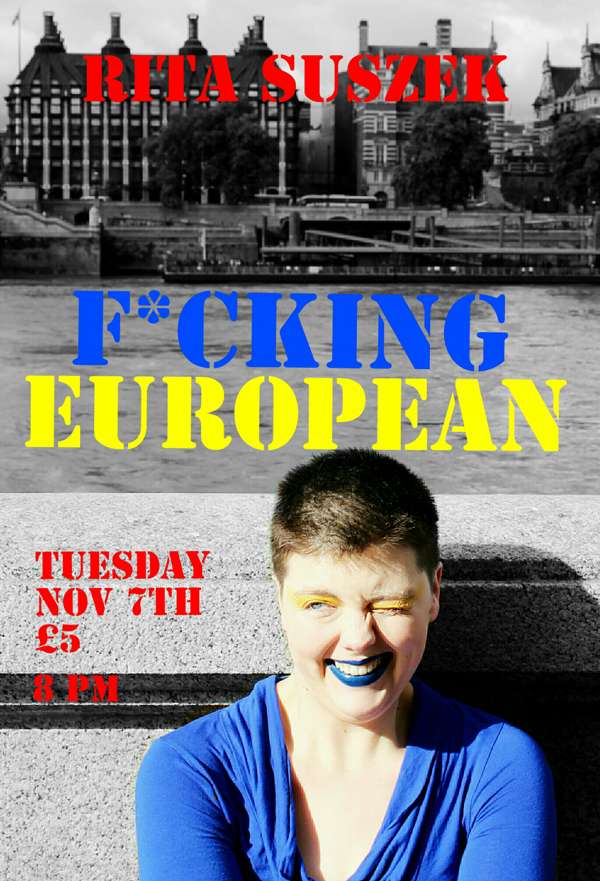 Rita is confused. A guy on the Tube called her a "f*cking European". Maybe she should have given him her number, after all. What's going on with humans? Can she manage political engagement with her limited millennial attention span? What is Brexit anyway? Expect lots of questions, very few answers and a minimum of one song.
Rita Suszek is a Polish-born, London-based artist - writer, performer, singer and improviser. Her solo comedy show "Fuck It, I'm Thirty" premiered in Camden Comedy Club in January 2017. It is important to note that she is still thirty.
"Rita has guts, and gives a performance that's as funny as it is thought provoking." Sam Rhodes, comedian, producer of Comedy Explosion
"Her last show (Fuck it I'm Thirty!) had me in stitches from start to finish: I left with my face hurting from all the smiling." Lisa Lynn, actor, singer, improviser
"Quirky, funny & pertinent" John Russell Gordon, novelist, playwright, screenwriter