Camden Comedy Club presents:
TREVOR LOCK: GIRL vs BOY!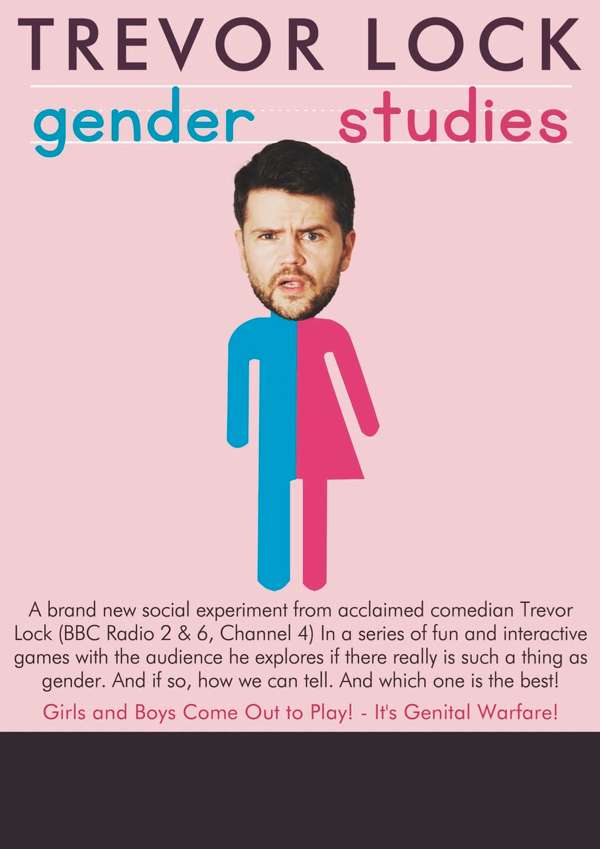 Gender Studies! Girl v Boy! is a brand new social experiment from acclaimed comedian Trevor Lock (BBC Radio 2&6 Channel 4) In a series of fun and interactive games with the audience he explores if there really is such a thing as gender. And if so, how we can tell. And which one is the best! Girls and Boys Come Out to Play! - It's Genital Warfare!
"It is a social experiment, and it is both fascinating and hilarious. An absolute masterclass in comedy performance." ★★★★★ The Scotsman
"Utterly improbable, absolutely entertaining." The Independent
"The most fun you can have without taking your clothes off" ★★★★★ The Mirror