Camden Comedy Club presents:
NATURAL BORN STORYTELLERS: BREAKING THE RULES
Buy Tickets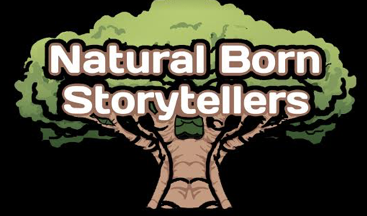 Rules are meant to be broken. We're sharing stories of the times we saw the rules and broke free from their constraints. Maybe we didn't even notice they were there, or we just bent them a little too far. The times we broke the law, committed a crime, dodged a bullet, evaded detection, broken a resolution or got caught in the act. Whatever rule you've broken (be it the law or a slide), we've got the perfect stage for you to tell your story or listen to others tell theirs. So come out tonight, take a little risk and who knows what rules you'll break on the way…
Our true storytelling shows are friendly, open, intimate and honest and the stories moving, life-affirming, shocking, captivating or just plain hilarious. It's different to a comedy show where the expectation is laughter... here laughter comes, but it's a part of a whole breadth of other emotions and reactions to the stories and it makes for a rich, fulfilling evening's entertainment.
Anyone from the audience is encouraged to share true stories alongside pre-booked and professional storytellers. There is a great mix of stage experience on offer and it really adds to the spontaneity of the evening.
If you have a story you'd like to tell tonight or on any of our upcoming themes, please send an email to michael@naturalbornstorytellers.com with an outline of your story and the theme you think it fits best.
"This was one hell of an evening. Like really properly captivating stories that enthralled, moved, tickled, challenged and above all entertained. Such a brilliant event" Audience member
Come on down and experience one of the friendliest and most memorable night of true-life storytelling London has to offer. We'd love you to get involved, whether it's telling a story, suggesting a new theme or coming down to listen to our stories. There is something for everyone at Natural Born Storytellers.