Camden Comedy Club presents:
NATHAN CASSIDY: OBSERVATIONAL (WIP)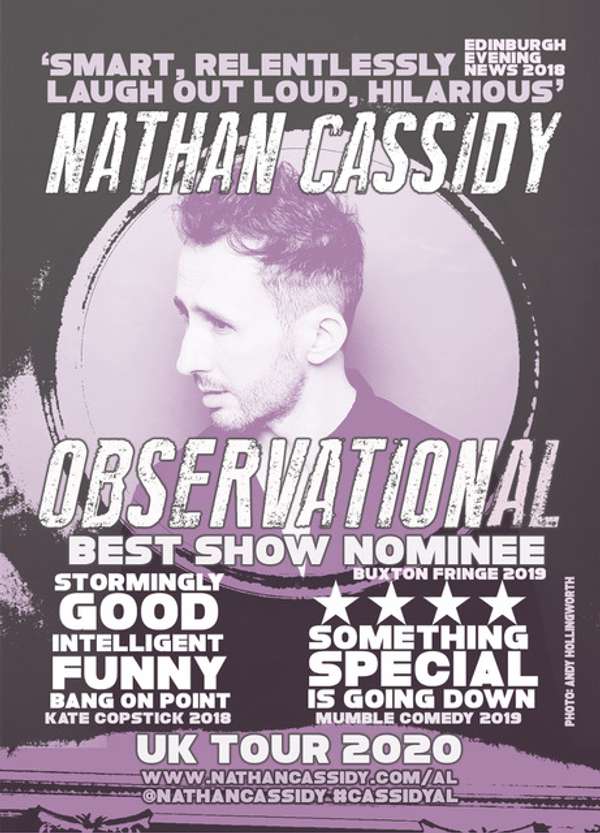 Award-winning comedian Cassidy's true story of his magical, life-changing year. Nothing was happening, then he joined a gym and a big, strong man changed his life forever. You couldn't make it up.
BEST SHOW NOMINEE BUXTON FRINGE 2019
Join Nathan for his hilarious, award-nominated and critically acclaimed show as he shares the magical true story of that man, that childhood friend, that duck-down duvet, and how he came to be called 'Observational'.
'Excellent show!!!' Trevor Lock, 2019 *★★★★ 'As you watch his magic carpet unwind you sense a certain eerieness, that something special is going down, but you don't know what... something transcendent, something sorcerous. Then comes the spinejangling & euphoric Keyser Söze finale, when all will seem well in the world!' Mumble Comedy 2019 *