Camden Comedy Club presents:
COMEDY FRIENDS Feat. Diane Spencer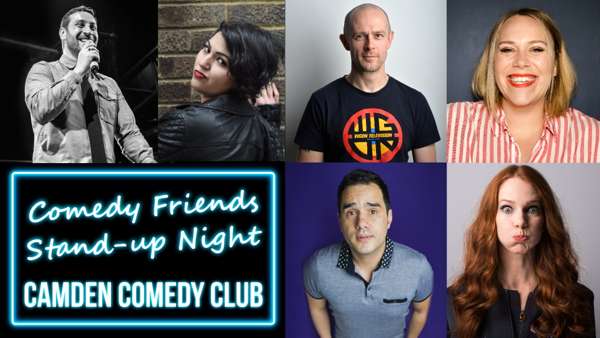 4 top class comedians will deliver fresh, exciting, bold new jokes at the end of every month till 2020! Hosted by YouTube comedian Diane Spencer, it's a fun night of trial and error, new material, rough and ready diamonds for your delight. Check out the websites/social media for the unique line-up of the night.
Each show ends with Diane Spencer doing an extended set as she prepares for her forthcoming tour in 2020. It's a Pay What You Want on the door, but still book a seat online as chairs are limited.
Diane Spencer has over 1.5M views on YouTube, written 8 comedy specials and has multiple five star reviews.
YouTube Channel: www.youtube.com/c/dianespencercomedian/ Website: www.dianespencer.tv
LINE UP:* TBC
*Line-ups are subject to change. More information about each act will be available on social media posts and websites as time goes by.