Camden Comedy Club presents:
Jack Barry - Jack to Reality & Helen Bauer; Madam Good Tit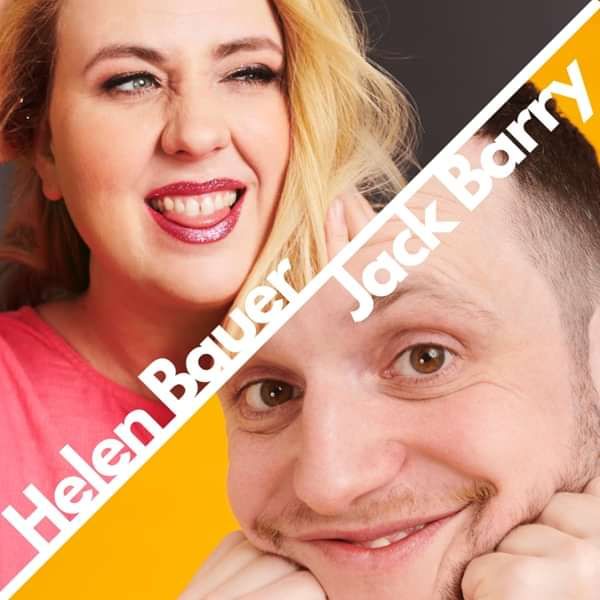 Jack's Barry, Barry (Jack's back, baby). It's been a strange, old year. All observational comedy has been thrown out of the window, because the world it was observing no longer exists. "What's the deal with airplane food?" Mate, what the hell is an airplane? Come and watch me rebuild and rise again from the ashes like a phoenix, doing a mix of old stuff that's still relevant and new, something borrowed and something blue.
If you don't know me, I play a character called Jack Barry in Feel Good on Netflix, I've also appeared on the Russell Howard Hour, as well as in Starstruck, Catastrophe, Cuckoo and the Duchess.
I've written for Mock the Week, and supported people like Mae Martin, James Acaster, Joe Lycett, Russell Howard and Marc Maron on tour.
////
Helen Bauer: Madam Good Tit
Helen is basic, well basic-plus because she is self-aware with it.
Last year's Best Newcomer nominee returns with an hour about self-confidence, self-esteem and self-care. It's the year of 'self'. Taking care of yourself has never been more 'in'. Inspirational quotes and facemasks are a big industry and, like all her friends, Helen is trying to 'be the change she wants to see'.
From Live at the Apollo, BBC One, Dave, ITV2, Comedy Central and Radio 4. "A personality that will fill a stadium… This girl will not be performing in small venues for much longer" ***** Sunday Express