Camden Comedy Club presents:
Philipp Kostelecky: Daddy's Home Work in Progress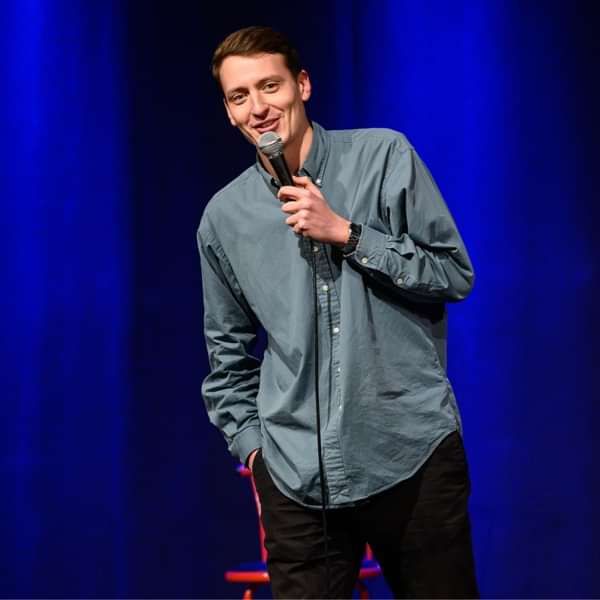 General Admission (e-ticket)
International comedian and favourite child* Philipp Kostelecky is fresh from a sold-out European tour and is bringing his show to London. With a unique brand of comedy that combines whimsical observations and a high-energy performance style, Philipp creates imaginative stand-up that absorbs the audience into his performances examining the mundane and dark aspects of culture and the human condition. Daddy's Home is a hilarious hour of stand-up comedy about living away from home, wearing a lizard skin, and pursuing your dreams. There's also a great joke about pancakes at the start.
*citation needed=mother?
Philipp is an Austrian, American, and Slovenian comedian who's one of the most exciting young talents to emerge from the UK and European comedy scenes. Philipp has headlined shows across Europe and won the Brutal King Gong competition at the Comedy Store, and Best New Comedian at the 2021 Southend Comedy Festival. Philipp was a finalist at the Leicester Square New Comedian of the Year 2022 and was selected for the prestigious AAA Comedy Showcase for the 2022 Edinburgh Fringe Festival. Philipp's writing has been featured on the BBC and he's supported Russell Kane on tour.
Quotes about Philipp:
"Superb observations, confidence, and enough charisma to fill big rooms - which he will, very soon…." - Russell Kane
"I cried with laughter. Some of Kostelecky's impressions and accents were pitch-perfect, like those performed by a young Jim Carrey" - The Founder
"Philipp Kostelecky instantly seems like a safe pair of hands with a pleasingly original take, whose strait-laced demeanour conceals a strong sense of the weird. He made a strong impression" - Chortle
"Confident, funny, calm - the audience loved him." - The Stand
Accolades for Philipp:
Finalist: Leicester Square New Comedian of the Year 2022

Selected for the prestigious AAA Comedy Showcase 2022

Winner: Southend New Comedian of the Year 2021

Winner: King Gong Comedy Store 2019

Nominated: BBC Student Radio Award Best Speech Programme and Best Male Presenter 2018

Winner: BBC Student Radio Award for Creativity 2017