Camden Comedy Club presents:
AMY MATTHEWS: I FEEL LIKE I'M MADE OF SPIDERS (Work in Progress)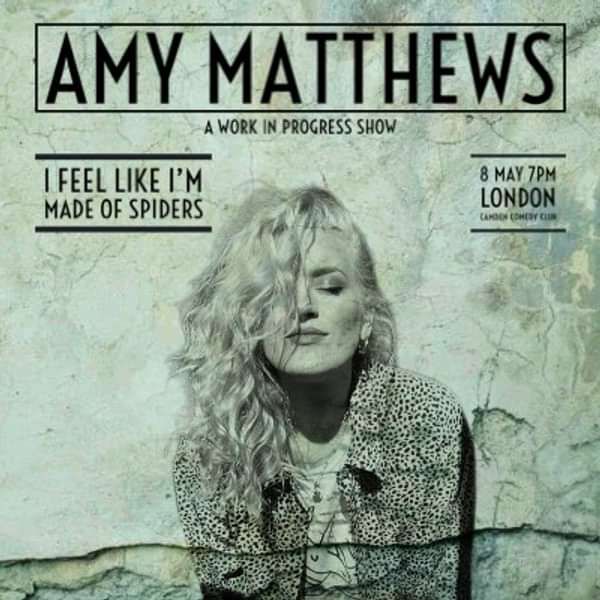 General Admission (e-ticket)
In September 2022, Amy's friend asked her 'how are you doing?'; she replied, 'I feel like I'm made of spiders.'
The 'drily funny and giddily quirky' (The Scotsman) Amy Matthews scratches around in the dirt for the sparky beginnings of a brand new show. She thinks it will be about the illusion of plans and trying to find a sense of home when you feel utterly untethered. But hey, if her last year is anything to go by, life might look completely unrecognisable by May 2023. Come and find out!
'The whimsy, the tales, the cleverness!' – Punchline